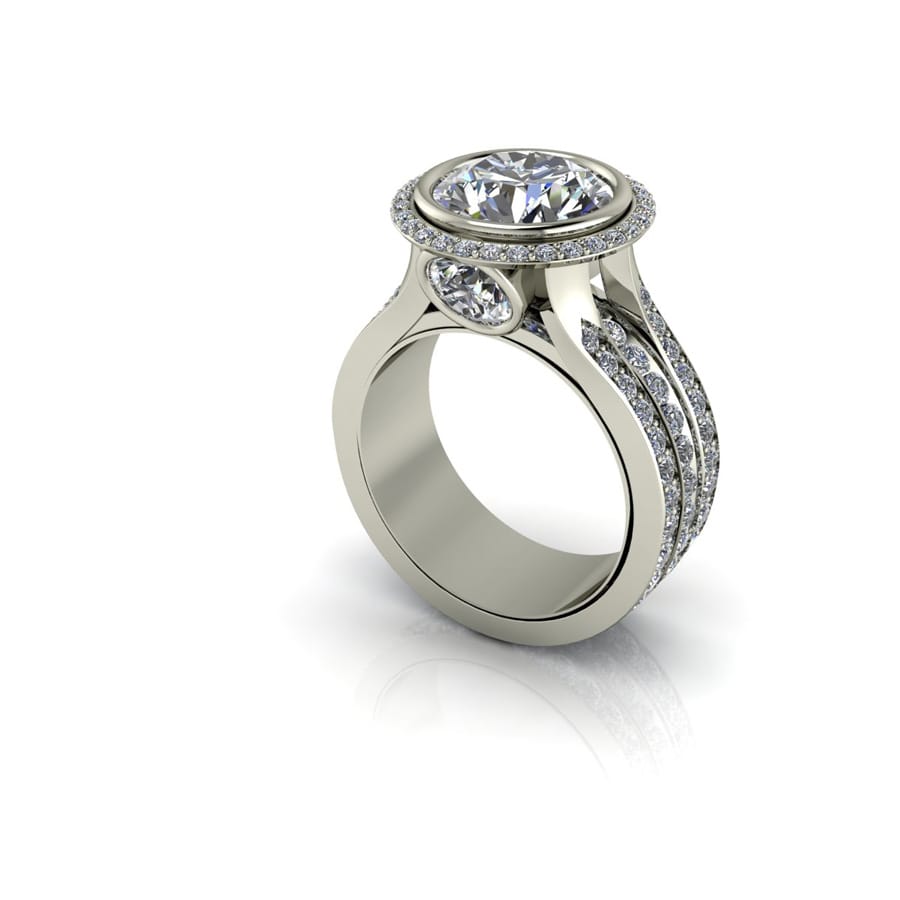 Custom Jewelry Services
At Elie Design, we pride ourselves on knowing how to make custom jewelry that will meet and exceed client expectations. We craft each custom piece from start to finish, right here in our shop. Custom work is the heart and soul of Elie Design.
Depending on the design, it can take anywhere from a couple weeks to 8 weeks to finish a custom piece. All custom pieces are unique and crafted from the ground up. Because of that they will require more labor and time than if we have a previously made mold that we can re-use or make modifications to.
In our shop, time-honored old world goldsmithing hand techniques meet state of the art  technology. We often fabricate by hand or we use the lost wax casting process. A wax model is carved by hand or designed in our CAD system and then "grown" by our 3-D printer. The wax model is a master template for the finished product and ultimately will become the final piece by way of the lost wax casting process. A gypsum mold is poured around the wax model and then heated in the a high temperature furnace which removes the wax- hence the "lost wax process."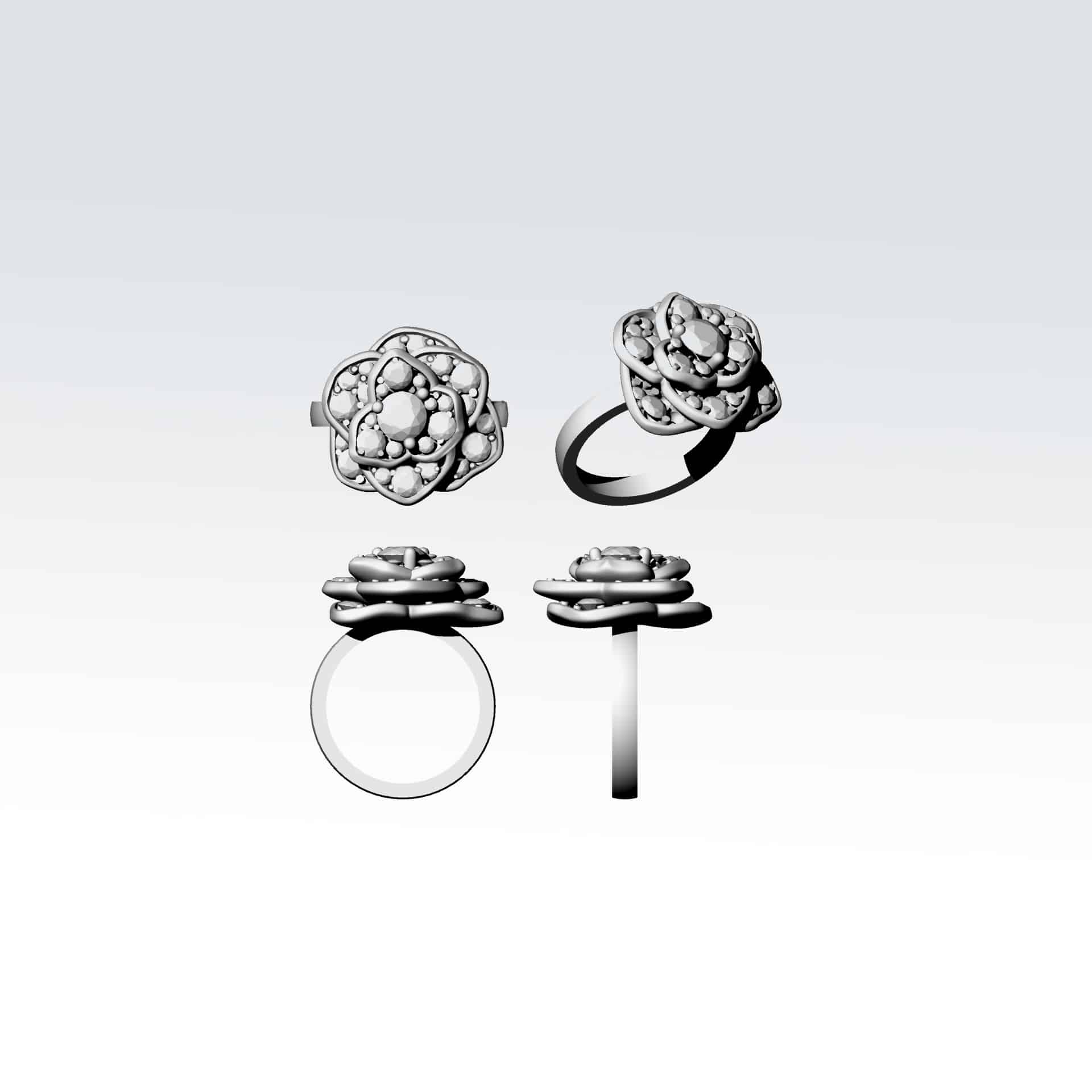 After a few hours the mold is removed form the hot furnace and the molten precious metal is then poured into the mold. The "raw casting", will then undergo finishing processes. This may include polishing, shaping, fabricating, stone setting and laser welding as well as texturing. All processes are meticulously completed by hand.
Custom Jewelry Process
At Elie Jewelers we want to make sure the custom design process is easy and fun for everyone.
First, we talk about how to make custom jewelry designed to fit your personal style and taste. When we create a ring for you we first have to measure your finger size so we can determine an accurate estimate. If you bring us your jewelry to reuse in the new design we also will count and measure your gemstones, so we can "build" the new ring  "around " them. We also stock hundreds of gemstones and diamonds to create your perfect "Precious".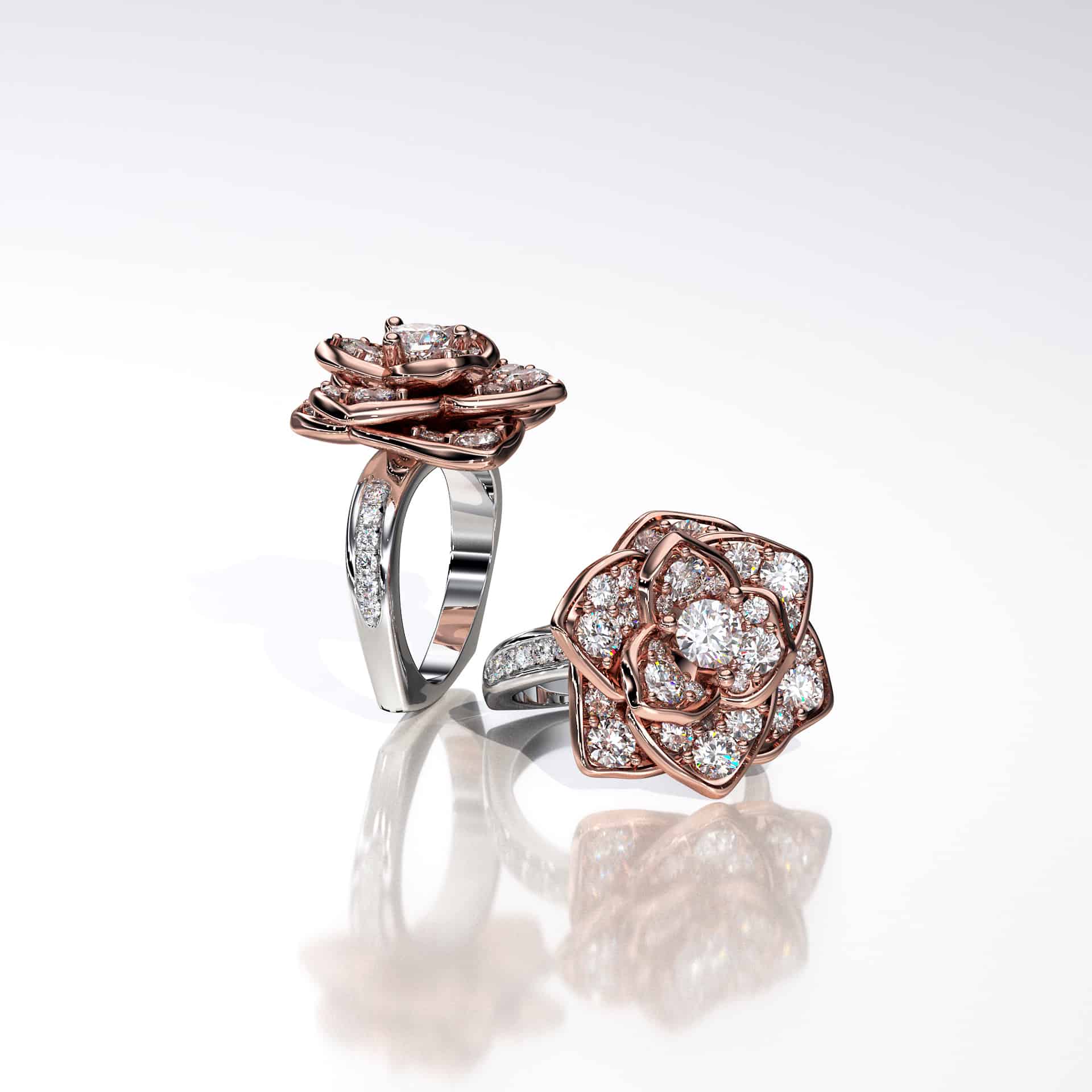 We also stock hundreds of gemstones and diamonds to create your perfect "Precious". We love working with you to discover what will really wow you in a piece of jewelry. In our first consultation, we discover the general concept of your desired piece and we may develop a sketch of the item which you can approve. We'll then finalize the best process for how to make your custom jewelry design.
Second, we use our 3-D computer modeling software to create your design virtually in the computer. This gives you the ability to see your design even before the wax is made. Now you can make adjustments to get it looking exactly the way you want it to before its made.
Third, once you approve the design we use our high precision 3D printer and or our milling machine to make a wax model of the computer design. We then can show you the wax model – you can even try it on.
After the design is checked for accuracy you give your final approval, and your custom designed piece of jewelry is cast and finished to make it ready for you to wear! This is when the jewelry has made the complete journey from dream to reality!
From rings to bangles, necklaces to earrings, we can craft the perfect piece for you. To discuss how we can craft your own unique treasure, phone, visit or email us today.